This so makes me wish, for the gazillionth time, that I had a little girl. Sized to fit around 12 months, this was constructed from two prints from Laura Gunn's "Lantern Bloom" collection; painted polka dots in brown and tile mosaic in turquoise.
I adore the colors in this collection and wish I had ordered more than a half yard of each. Just enough to make a baby dress, not enough to make a me dress. The fabric covered buttons are so much fun to make too!
This little beauty will be in my
Etsy shop
when it opens in a couple of weeks.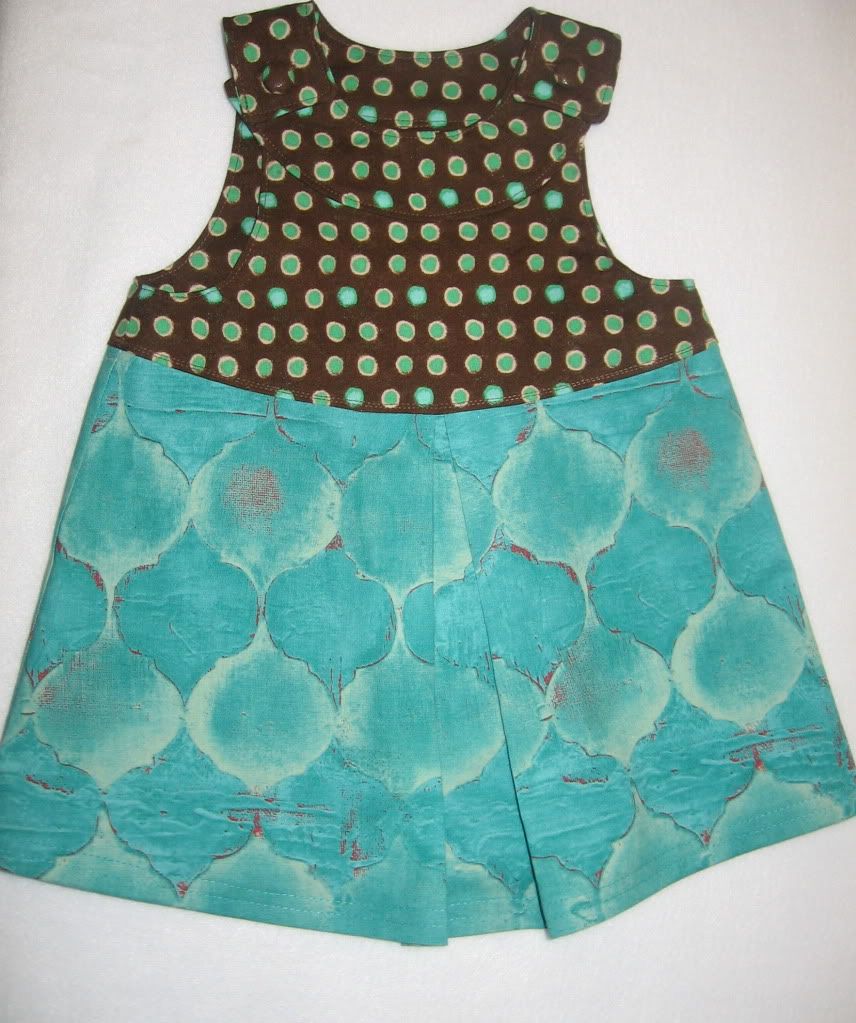 And, in the 6 month size, from the same collection, using Climbing Lantern Pods in Turquoise and Textured Stripes in Turquoise: